5 holiday decorations micro-trends that are on everyone's wishlist
The season of Advent is in full swing steadily leading us to Christmas. Our homes are getting dressed for the festive season and I think to speak for everyone when I say there is a big need to create a calm, cozy and serene atmosphere at home.
While searching around the web for inspiration to dress up my home, I spotted some micro-trends on holiday decorations that are on everyone's wishlist. Let's discover them together!
1. Paper (and wood) stars
I have to say this is not something new in Christmas decorations but it definitely made a huge comeback this year. Even though paper and wood stars have been part of some of my recent table settings, I can't say I got a penchant for them. This was until a month ago when I saw a photo of the stunning Snöblomma paper star from Swedish Watt&Veke. It's been love at first sight and I went into full paper star mode!
I bought four paper stars in different sizes and shapes and I hung them at my dining room window. Now this corner looks a lot merrier than before and I just love it. There are many options and styles to choose from but here below I collected some of my favorite paper and wooden stars.
FROM TOP TO BOTTOM:
2. Gold accents
Add a bit of gold to your decorations and everything will look instantly effortlessly chic. I personally used gold accessories such as cutlery, candle holders, and gold ribbon for my Christmas table setting (check the blog post 'A considered Christmas. Make your home merry' out).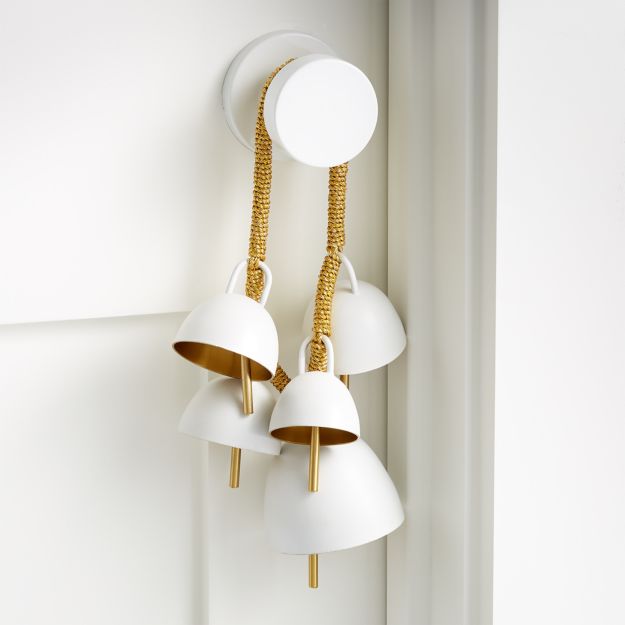 3. DIY decorations
Spending more time at home means we have more time to craft our own decorations. For some of you, this is maybe something new, the beginning of a new tradition. After many years, I came back to baking my own decorations using salt dough: it's an easy recipe and you can involve your kids since flour, salt and water are definitely safe ingredients to work with.
4. House-shaped lanterns
Lanterns are versatile and fascinating pieces that can be used as centrepieces or deco items for lovely corners in your home. House-shaped lanterns are everywhere this year and I couldn't resist buying one from Kähler collection. They are lovely, aren't they?
---
If you are looking for decorations and home decor items, shop my favorites here.
---
5. Dried flower arrangements
Dried flowers have definitely skyrocketed in popularity in recent months: my Pinterest and Instagram feeds are so full of beautiful dried flower arrangements that I started saving ideas into folders. I think my preference will always be for fresh flowers but sometimes dried flower arrangements are so gorgeous (and with the big plus of being everlasting) that my preference for fresh flowers falters.
What I spotted navigating through endless images on the internet is that dried flower arrangements whether in the form of wreaths, garlands, or centerpieces are really a must for Christmas 2020. Here below some of my favorite photos to inspire you. Browse for more on my Pinterest board.
P.S. If you love DIY projects, look for 'wreath-making kits' (on Etsy there are plenty of options) and make your own wreath at home.
---
If you enjoyed taking a dive into all things Christmas, you might also like my Holiday Gift Guides with lots of ideas for your Christmas presents.
---
PIN THIS ARTICLE FOR LATER