Easy ways to add color to your home
This article is born out of a conversation I had with a friend. He recently moved to a new apartment and together with his wife they bought all the important furniture. Their apartment is modern with a lot of white both on furniture and walls.
I went to see the new home and my friends asked me: how can we add color without making major interventions? (they are about to have a baby and they need some easy tips).
Here is a thought-off summary of the easiest ways to add color to your home. These tips are particularly handy if you live in a rented apartment and you don't want, or can't, make structural interventions. You'll be amazed at how small (yet carefully-thought) adjustments can impact your living space! (If you are looking for advice on how to decorate your home, visit this page).
You can be bold, quirky, or introduce color gently through pastels. There is no right or wrong when it comes to home decor but my advice is always to stick to two max three main colors.
Easy ways to add color to your home. Accessorize!
Accessories are often considered something superficial but, believe me, they are not superficial at all. Firstly, because they usually are pieces you are fond of: travel memories, gifts, books you love, purchases that you have long dreamed of, and therefore they always add your personal, unique touch to the home. Accessories are also often overlooked when it comes to refreshing your space.
Look at the objects you already have and put them on a table. What colors are they? Can you group them by color? For example, you can create color-themed corners or play with contrasting tones. Just move things around and style them in a new way or put them in a different spot than usual.
If you think you don't have enough objects, accessorize with something new or, even better, with something second-hand or a DIY piece.
Ceramics are one of my favorite things and I have a good amount of vases I move around every time I want to refresh a corner of my home. But you can use coffee table books (they always have gorgeous, colorful covers), trays, decorative plates, candles, boxes, jugs… Here below some inspiration to steal.
Easy ways to add color to your home. «Paint» with plants and flowers
Swing by your local florist or place an order at your favorite plant shop and you'll have had instantly added color to your place. Using flowers and plants is the most versatile way to add color (and happiness) to your home and you can change them according to the season.
I personally prefer plants, dried flowers, or branches because they last way longer than cut flowers. Especially plants have great home decor power, are a much more sustainable solution and it's very rewarding to see them growing and blooming thanks to your care.
TIP: plants also enhance shapes and patterns. Large floor plants, for example, go well together with a sofa or a beautiful single armchair. Play with proportions.
Easy ways to add color to your home. Play with textiles
Even though cushions, blankets, tablecloths, carpets, and curtains are part of the accessory category, I prefer to talk about them separately. It's a whole new world to delve in!
Textiles not only add color to your home but also texture. Bring in colorful curtains, carpets, add colored cushions to your sofa (remember to mix and match shapes and patterns to add extra character), or cover it, go for a colorful carpet… Those are all equally effective and often low budget ways to add color to your place.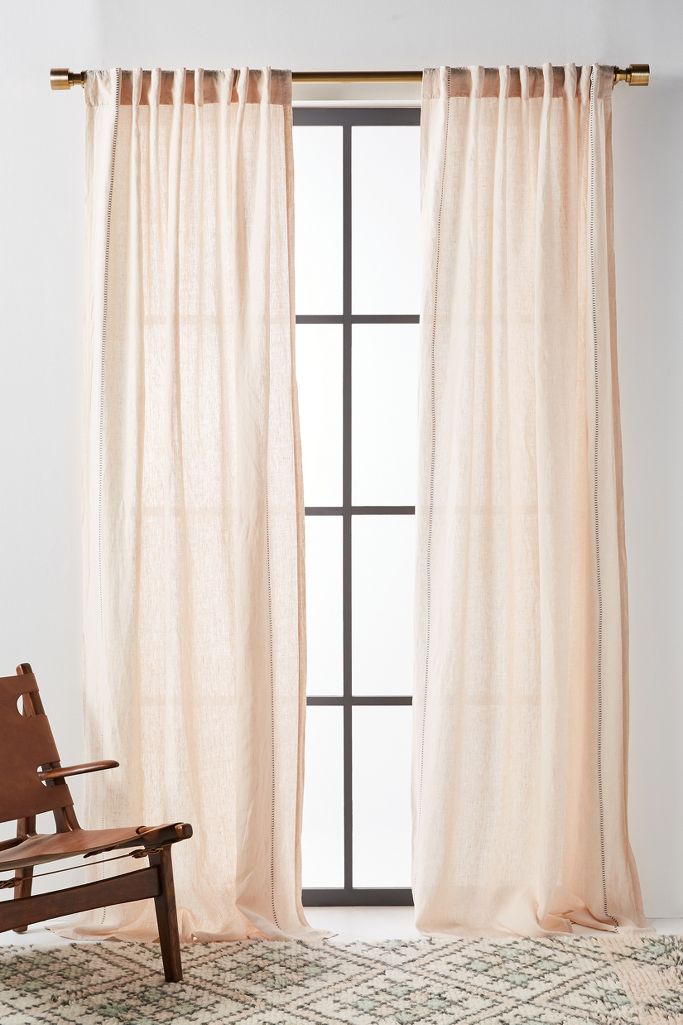 ---
If you want to take inspiration on how to use color to decorate your place, have a look at Geraldine Tan's house. It's a London home bursting with colors!
---
Easy ways to add color to your home. Change lighting fixtures and/or lampshades
Another great way of introducing color into your home is by changing lighting fixtures and lampshades. You can replace the existing ones or paint them by yourself. It's a super easy task and requires a very small amount of paint. DIY projects are a great way to show your personality.
More lighting inspiration on my Pinterest board
Easy ways to add color to your home. Get acquainted with masking tape
Using masking tape is as easy as changing your clothes! If you have never heard of it, it's a kind of tape that has high-quality adhesiveness but is designed to be easy to remove and leaves no trace. There are numerous brands producing masking tape but in my humble opinion, the Japanese Masking Tape with its washi paper tape is currently the best on the market.
Depending on the brand, there are collections specifically dedicated to interior decoration with different formats to decorate larges surfaces. There are many colors and patterns to choose from and they can be used to decorate furniture, doors, walls, even pianos… the only limit is your creativity! Give it a try, it's a good alternative if you don't want (or can't) paint.
TIP: always check first what kind of surface you are going to cover with masking tape. Usually the tape leaves no glue residue and does not ruin the surface but better check first. In my previous apartment I used it on painted doors and wooden coffee table with very good results.
Easy ways to add color to your home. Buy art
Art is a great way of introducing color to your home. By art I mean prints, photos, illustrations, collages, decorative plates to hang on the walls… I'm not only referring to paintings and collectibles. Choosing art if you are a neophyte can be a little intimidating but there is one rule that is always effective: choose something that mirrors your personality, something that tells your story. Don't buy art just to buy art.
There are many artists that create beautiful artworks and you can find them browsing online marketplaces or social media channels (I personally find creative people through Instagram and Pinterest). Here some online shops where to buy affordable art:
I recently bought three prints in limited edition from an Italian artist I was following on Instagram for months. I saved my favorite prints and left them in my 'saved elements' for a while. I wanted to see if after some time I was still in love with them. Don't buy on impulse, especially when it comes to art and your home in general. Let your longings settle and If you're still thinking about those items a month later, go ahead and buy them.
Easy ways to add color to your home. Paint furniture or replace some parts of them
If you don't feel like painting a whole wall or a door, start with something smaller such as furniture items. To add color to your home, sometimes you just need to paint the profiles or legs of a furniture piece you already own. Be creative, there are plenty of small details you can spruce up with a small amount of paint.
Another great way to make your space more colorful is by using interchangeable furniture finishings such as legs, fronts, sides, tops, and handles. To give you a practical example, some companies create ad-hoc solutions to update IKEA furniture. One of them is Superfront which sells all the items I listed above, items that allow you to add color and character to your home without the need to buy a full array of new furniture.
Those above are some of the easy ways you can add color to your home. What do you think about exploring more radical color ideas in a future article?
Did you find this post helpful and inspiring? Let me know in the comments below! And don't forget to share it with your #homedecor loving friends or anyone planning a home makeover.
Pin this for later!