What is Japandi style and how to achieve it at home
What is Japandi style? It's a hybrid of Japanese and Scandinavian aesthetics resulting in a minimal, harmonious yet cozy decor style.
The Japandi style creates a laid-back atmosphere blending two important principles: the concept of 'hygge' which stands for coziness and comfortable conviviality and the notion of 'wabi-sabi' which means finding beauty in the imperfection.
Translating those concepts into interior design means creating rooms that are functional and decluttered with well-curated furnishings, lots of natural materials (and earthy colors), and handpicked accessories (less is always more).
Let's break down the main elements of the Japandi style. They will guide you in achieving this beautiful style at home.
Main elements of the Japandi style. #1 – Well-curated furnishings
Reduce the clutter. Both cultures are drawn to the less-is-more philosophy and have a mutual appreciation for craftsmanship. This means choosing a few furniture pieces that are designed to stand the test of time both in terms of quality and style.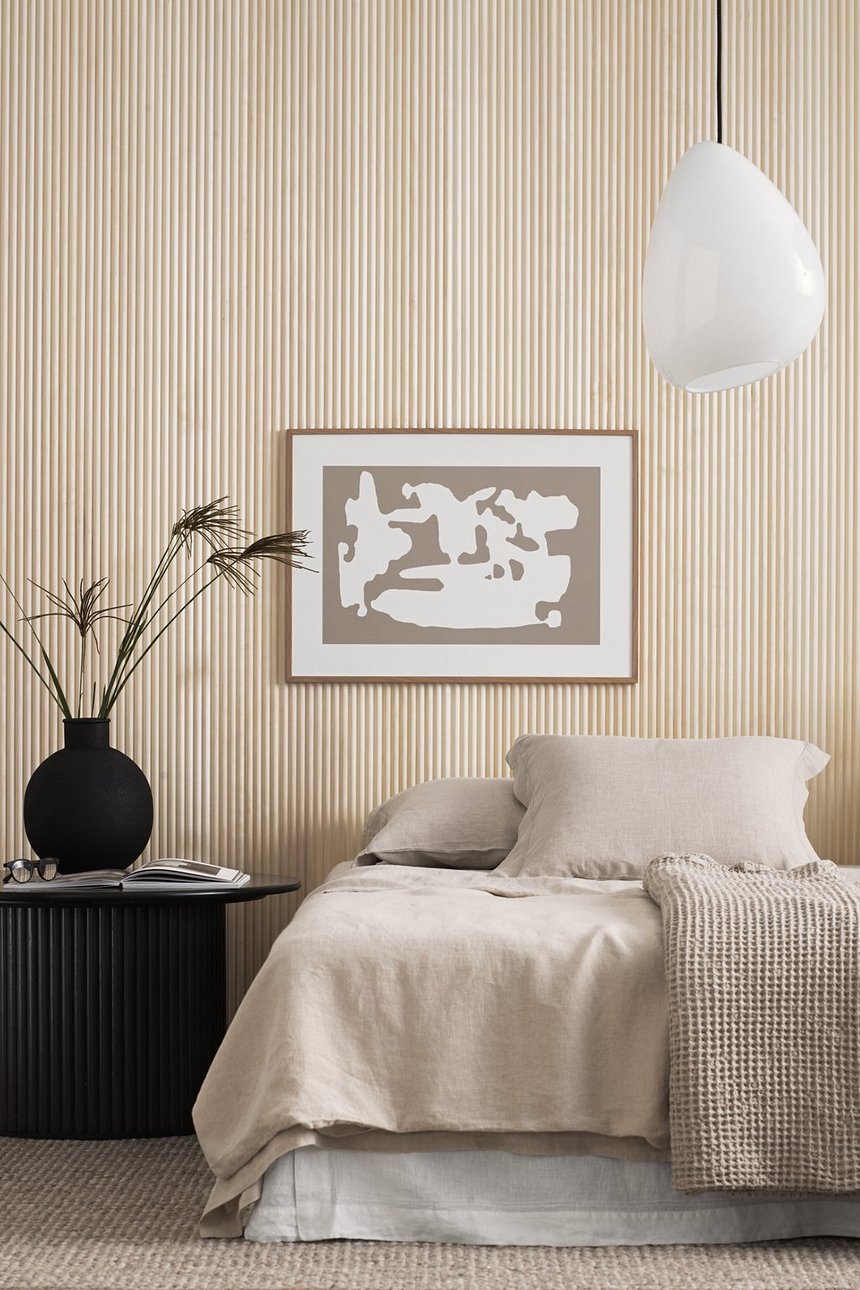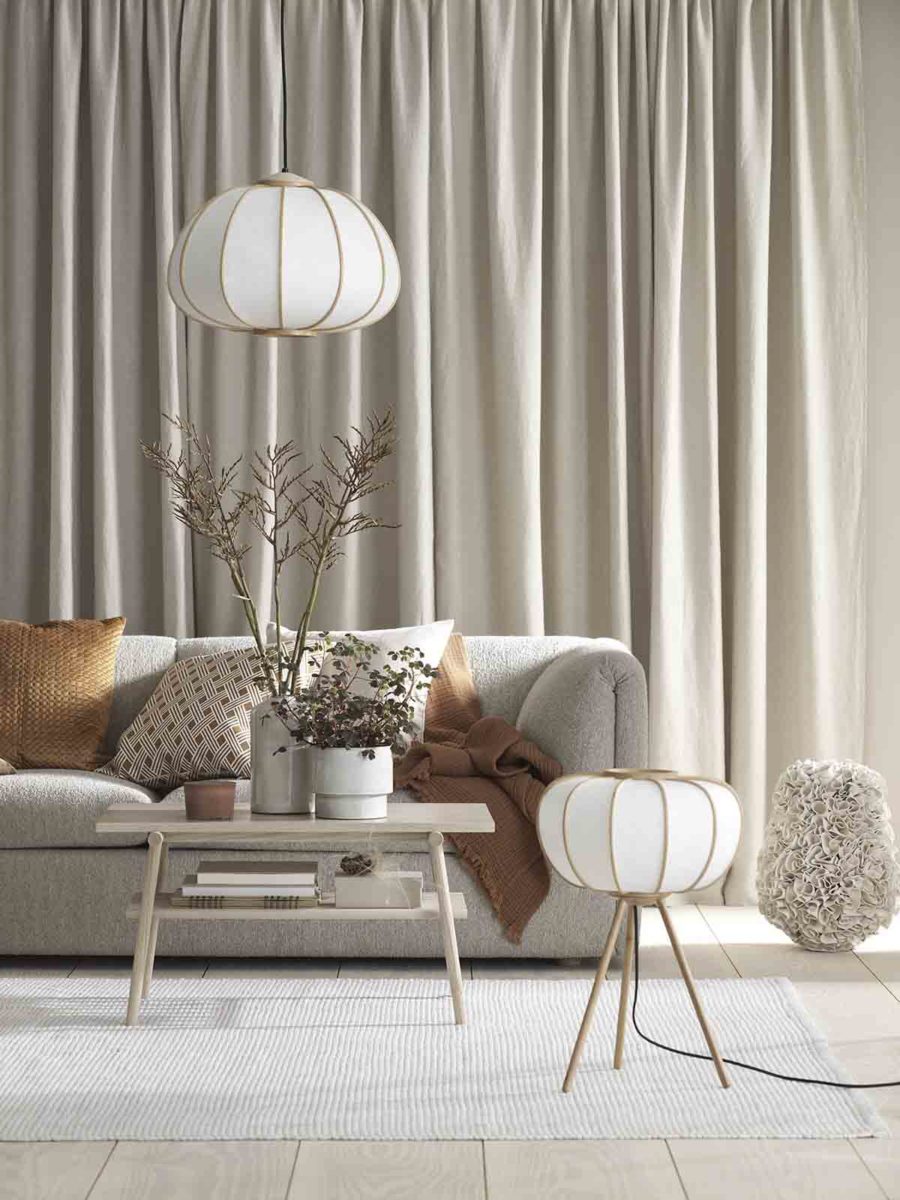 Main elements of the Japandi style. #2 – Natural materials
Natural materials are ideal to recreate this style. Wood, bamboo, stone, paper, ceramic, organic fabrics… are all good examples of natural materials you can definitely bring in while creating a Japandi room. They work perfectly not only because they come from nature but also because they have textures that add depth and warmth to the overall space.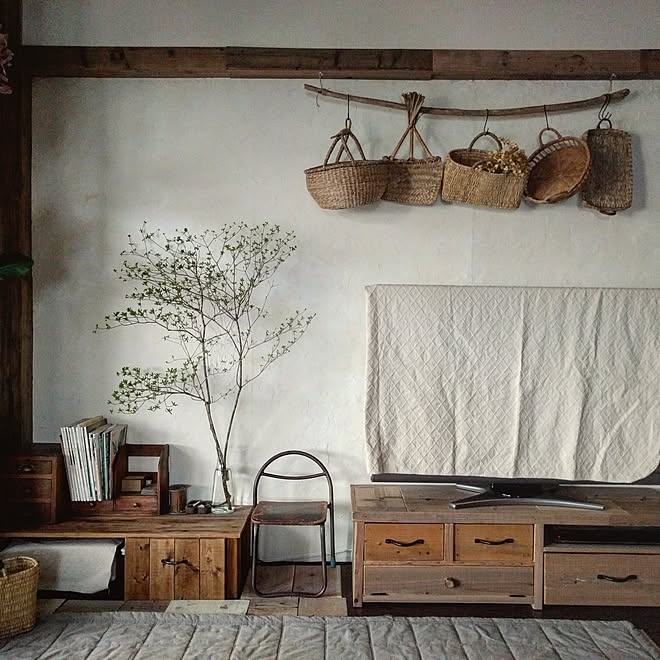 Main elements of the Japandi style. #3 – Earthy color palette
If you take inspiration from nature you can't go wrong. All the colors you find in nature are part of the typical Japandi color scheme. To achieve the best result, remember to mix light and neutral tones (typically Scandinavian) with darker, deeper nuances (that characterize the Japanese style). Contrast is key. Try one of the following color combinations I created for you.
Main elements of the Japandi style. #4 – Handpicked decorative elements
As for furniture so it's for decorative objects: high craft skills are at the core of Japandi style. Choose carefully when it comes to decorating the room: pick a few vases with earthy textures, wall art decorations that have a zen style and bring in some branches and/or Ikebana compositions.
If you fell in love with the Japandi style while reading this article, here is an edit I made with some of the brands that sell furniture and accessories to recreate this style at home.
What I like about the Japandi style is that it adds a bit of imperfection to the Scandinavian style. I really think Japandi merges the best of the two design cultures: it keeps the home simple, functional yet welcoming and sustainable.
In an article that appeared on BBC.com, I've read that the Japandi style is a kind of 'antidote to throwaway culture' since it strives for high-quality and timeless designs. I love this aspect and I think it makes it a lot more than a trend. What do you think?
---
---